EXPLORE THE REALM OF ARTISANAL, METICULOUSLY CRAFTED LUXURIOUS INDIAN & PAKISTANI JEWELRY—AN ENDURING HOMAGE TO THE RICH TAPESTRY OF TRADITIONS AND HERITAGE.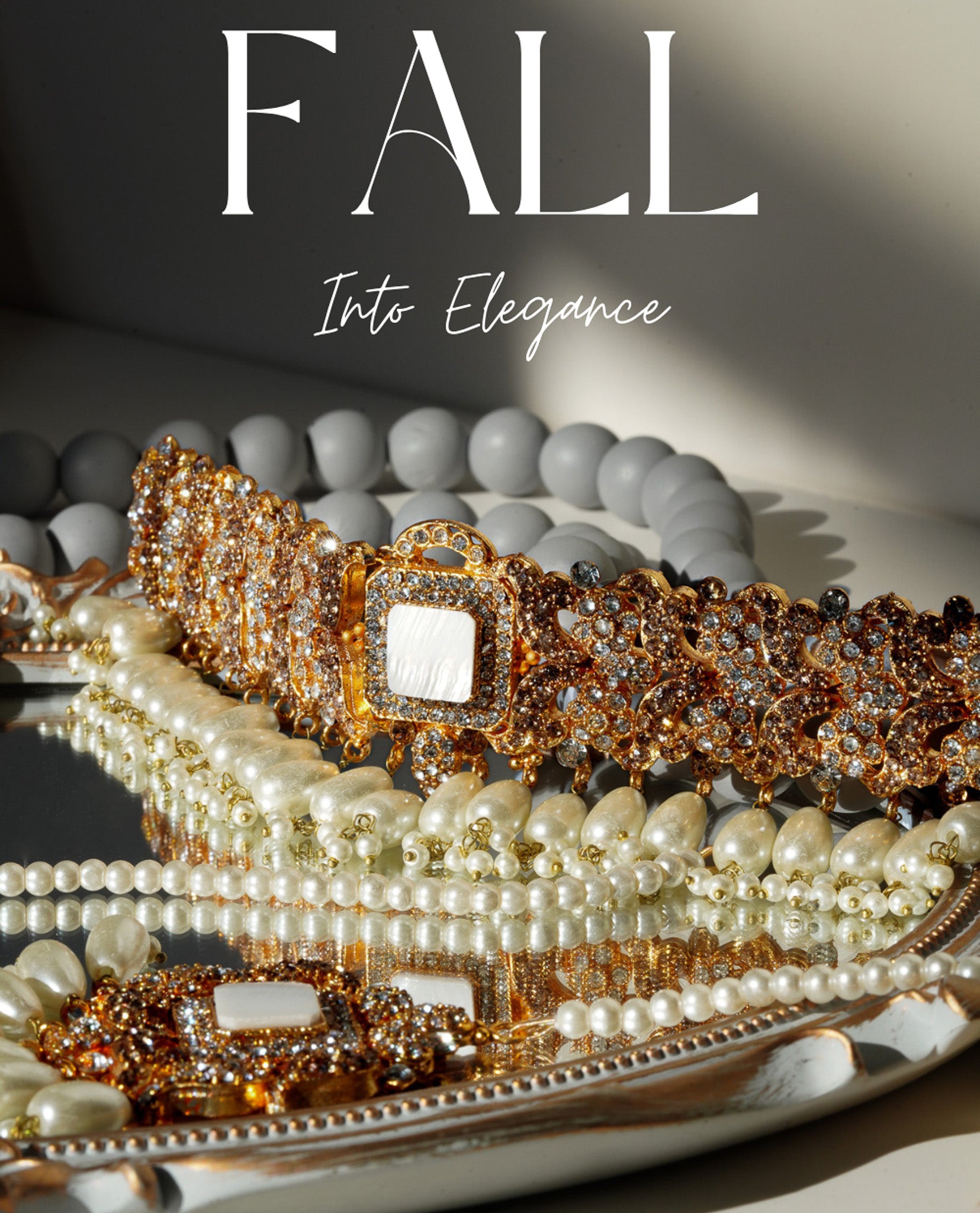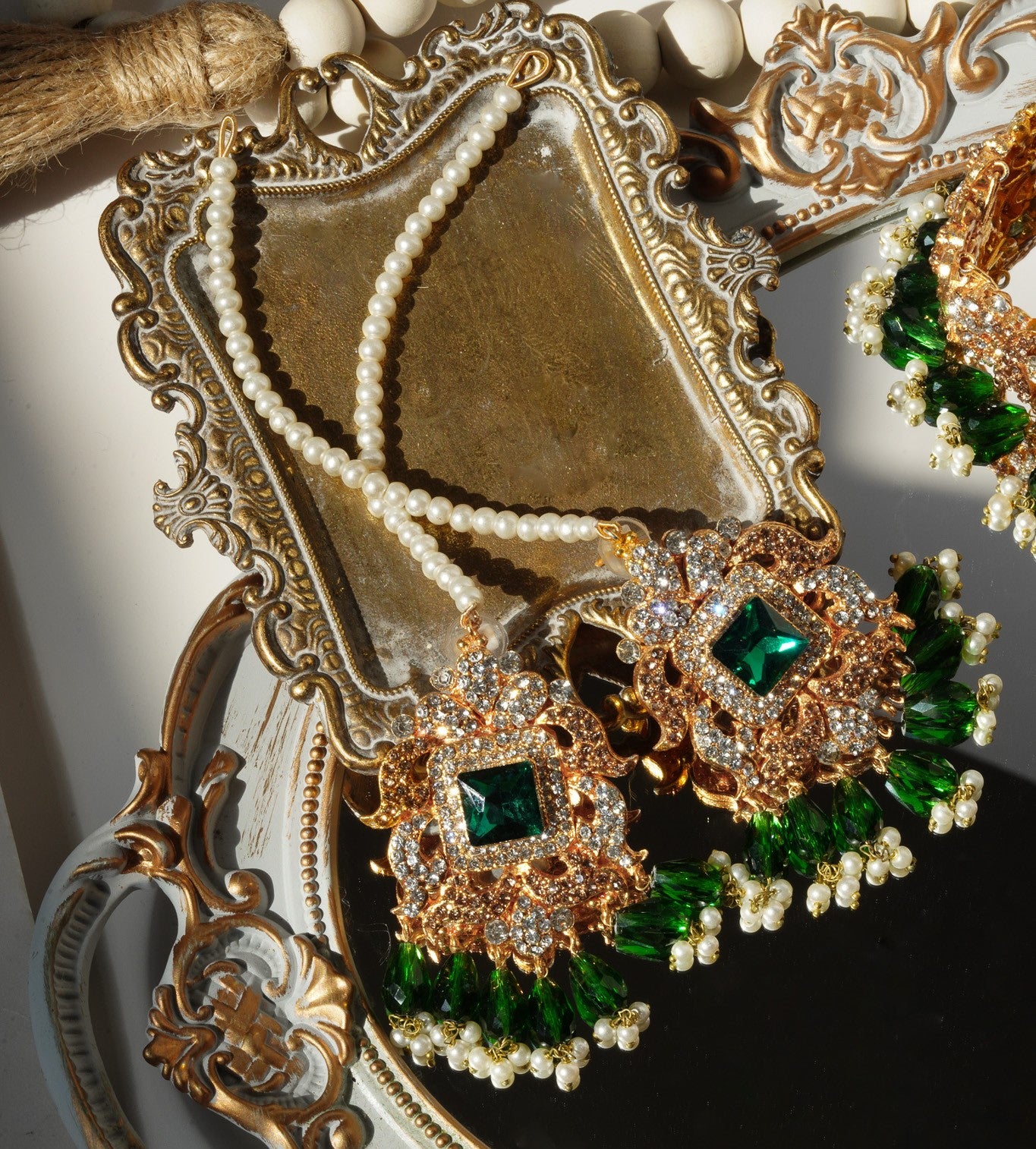 Timeless Beauty, Unmatched Sophistication
Elevate Your Elegance with Sana Choker Set
Discover the Sana Choker Set – a masterpiece of timeless elegance. Meticulously crafted with intricate details, this set radiates sophistication in gold-plated finishes and captivating color options. Elevate your style and make a lasting impression today!
UNCOMMON COMBINATIONS THAT MAKE A BOLD STYLE STATEMENT
EARIRINGS & MAANG TIKKA SETS
Explore our range of stylish earring and maang tikka combinations. Find the perfect match with our elegant sets, including sparkling American Diamond (AD) earrings and tikkas, as well as intricately crafted Kundan earring and tikka sets that showcase a unique aesthetic.
Discover More
Shop the look
Discover Exquisite Styles to Elevate Your Look
Elegant Earrings & Jhumkas Collection
DISCOVER HEAD ADORNMENTS
Maang Tikkas, Jhoomers, Passas, & More!
Handcrafted Beauty
Exquisite Design
Handcrafted with the finest silver plating and authentic AD stones (cubic zirconia), these earrings feature a thick-rimmed hoop adorned with intricate floral and petal-cut stones. The highlight is the beautiful jhumka that dangles from the bottom of the hoop, adding to the overall charm
Buy now
Secure and Comfortable
Designed for All-Day Wear
The earring enclosure ensures the Saher earrings stay in place and are comfortable to wear all day long!
Buy now
Fashionable Versatility
Accessorize for Any Occasion
These earrings blend tradition with modernity, adding a touch of glamour to any outfit. They are an excellent addition to any jewelry collection and offer a unique way to flaunt your ethnic roots
Buy now